Save the date!
October 19th! After two and half years of hard work our small team of 3 is nearly done developing our twin-stick shmup: A Quiver of Crows!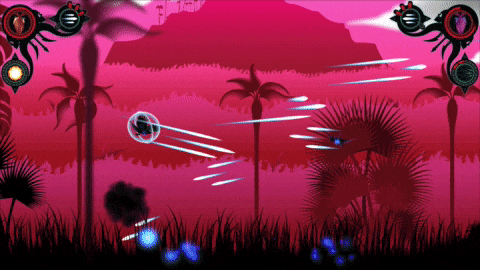 The game will be launching for Windows, Mac, & Linux on Steam. It will be priced at $14.99 / 14,99€ / ¥1,480 and there will be a 10% discount during the first week of launch. So make sure to wishlist now and get the game during launch week!
Press Reviews
If you're part of the press and would like to review the game, please email us at crows@sheado.net.
Stay Tuned!
If you have any questions, please feel free to contact us at crows@sheado.net or start a discussion in our Steam community hub. And don't forget to wishlist the game on Steam and follow us on Twitter @AQuiverOfCrows for more frequent updates!